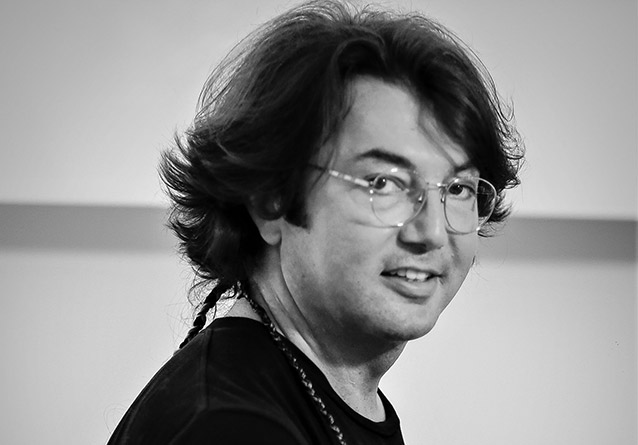 About Dr. Mete Aksu
He was born in Çorum in 1973. He has educated Atatürk High School as a 57th semester graduate. He educated univercity in Gülhane Military Medical Faculty. He joined the Naval Forces Command and served as Lieutenant and Lieutenant Junior Grade in TCG ANITTEPE and TCG TURGUT REIS frigate ship. He then continued to work at Ankara Gata Plastic Reconstructive and Aesthetic Surgery Clinic. (Collaboration with Bilkent University Department of Genetics and Molecular Biology) He completed his speciality with the graduation thesis of; VEGF, EGF and FGF genes completed the modification of the modified keratinocyte cultures in the rats by ending the effect on chronic wound healing. He retired from Kasımpaşa Naval Hospital with a rank of Commander. He continues his Works in his clinic which is at the Nişantaşı Abdi İpekçi Street.
I have been complaining about my under eye bags for a long time. Frankly, I was tired of everyone saying they are sick. Even in my happiest moment, I had a sick and unhappy appearance. Although this situation made me unhappy, I did not dare to go to a doctor because I was afraid of plastic surgery. One day a close friend of mine let me in through that door. Smiling faces greeted us. But not just that laughing, people who actually laugh. First of all, when you enter the door, you feel the positive energy envelop you. Yes, that door is the door of Mete Aksu Clinic. The first time I saw Mete Bey, although I was a little nervous, I felt a sense of trust at that moment. Mr. Mete immediately felt my uneasiness. She listened to me first, and then I got rid of my almost walnut-sized under-eye bags without swelling or bruising in a short time, as if by a magical hand. I felt like I came to me. I always have a smiling expression in my eyes. When they asked me "What does Mete Aksu Clinic mean to you", the first word that came to my mind was a huge mouthful of Happiness. When you enter the door of the Mete Aksu Clinic, yes you encounter smiling faces, but they are all professional and very successful staff in their own field. I also made very nice friends. You feel like going to a friend for a coffee rather than a doctor-patient relationship. You become professionally beautiful with all your staff, and sweet chats in the assembly of friends. I love you all so much, my friend brought me to you, and luckily I went through that door with positive energy. Yours
Before becoming a doctor, Mete was always an honest, warm-blooded and sincere person. I don't need to put it on the operating table and he turned it over the door, how many of my friends wanted to have hearsay procedures done for their skin "- all these procedures too early".
It is true when they say that a doctor lawyer is not recommended .... but when it comes to the subject, I give my eyes shut and no doubt creates wonderful beauty. You are well, my dear friend
In addition to being a good cosmetic doctor, Mete is one of the rare people who understands the psychology of women, is graceful, elegant, humorous, shows his work effortlessly as if anyone can do it, is reliable and carries all these talents at the same time. Thanks to the advanced technology and the doctor Mete who applied it with unmatched skill. More than that, he was happy to see the results of his physical practice while at the same time inspiring my forty-year-old panic with a sentence he told me, here again I would like to share with you that it applies to all the people that Mete is interested in, "You are now ageless" ...